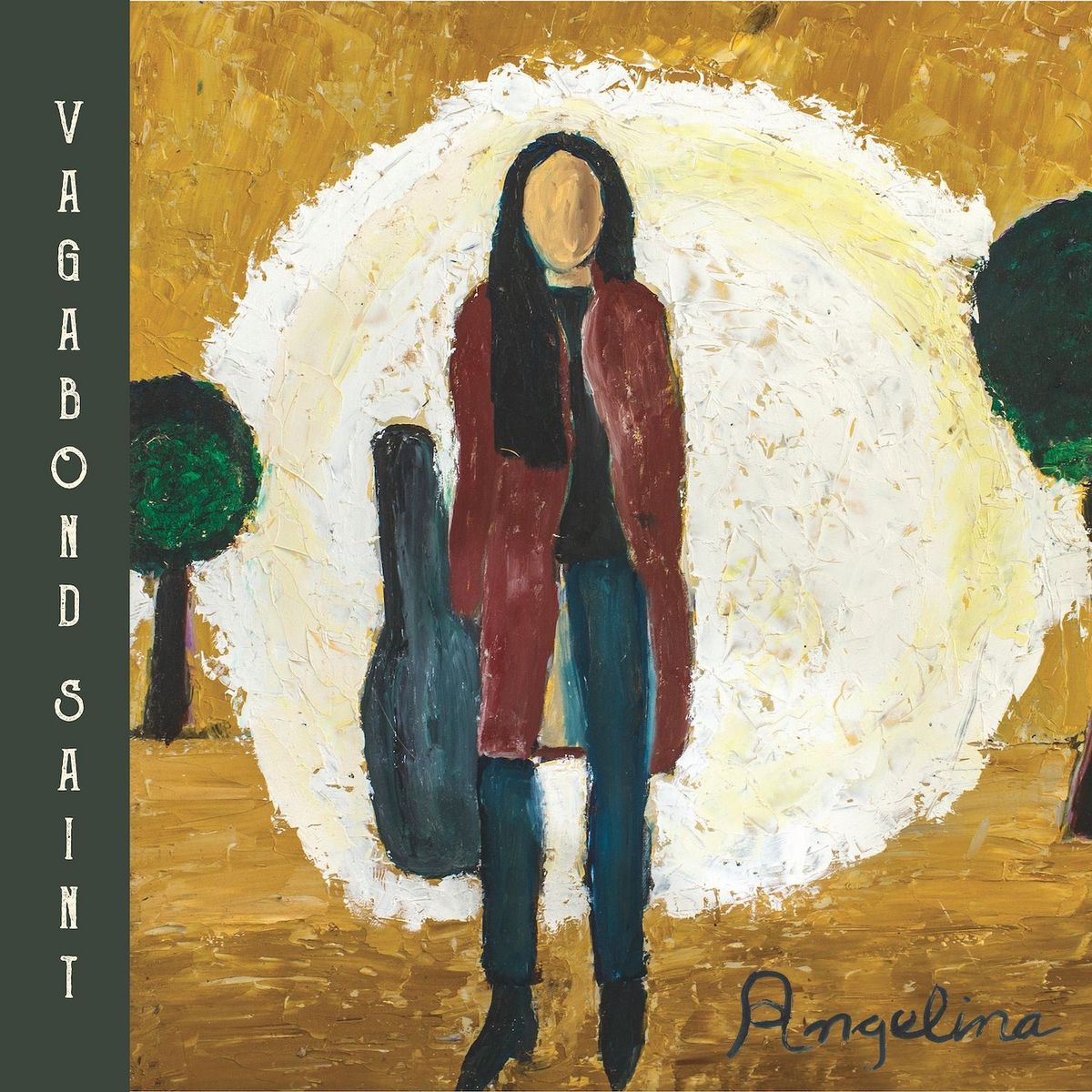 by Jeffrey Echert
From the moment that Angelina's eminently soulful voice (a long, low drawl that falls somewhere between Janis Joplin and Patsy Cline) kicks in on "Dark Heart," it's clear that Vagabond Soul is going to be a languorous journey through the farthest corners of Americana, a winding riverboat trip down a long, wide delta. Like many British musicians before her, the Isle of Wight native is heavily indebted to the blues tradition, and though she may not have been born or raised anywhere near the Mississippi, you'd hardly know it to listen to her.
But Vagabond Saint is more than a simple blues album – it's a lush combination of folk, rock, country, and R&B, a complex collection of musical gymnastics that evokes no one quite so much as Angelina's own namesake – Bob Dylan. Like Dylan, Angelina is a consummate collector of shreds and snippets of Americana, assembling them into a collage that whips dust out of the ground and forms it into ghostly shadows of windswept deserts, small-town preachers, and New Orleans brass bands.
The arrangements on the album are at once sparse yet rich, filled with orchestral flourishes but pausing to give Angelina's voice the opportunity to take control of and dominate the space. And that voice demands nothing short of full attention – Angelina is more than capable of belting out a honkytonk paean to itinerant musicians ("Mandolin Man") at one moment, and gently, hauntingly crooning out a desperate song about isolation and obsession at another ("Manola"). But it's not all folk and country – the title track, excepting the presence of a slightly out-of-place tuba, wouldn't seem entirely out of place on a Stones record (and it's not the only shout-out to another major influence – "Prayers and Grace" begins with a familiar plea, "give me shelter."). And album standout "Rose Cascade" glides along effortlessly, buoyed by harp and piano trills, but it's her blissed-out, distorted voice that gives the song true flight.
Vagabond Saint is a fitting title for an album that ranges so widely. Angelina proves herself not only adept at adopting of a broad array of American genres and tropes, but a master of reassembling the pieces into a unique record that combines the best of them all.
Final Verdict: 7 out of 10.